Create your team design
In the 3D Designer, you can create your own kit. Pick yours from any of the templates and individualise it with your own graphics, logos, crests and colours.
CREATE YOUR DESIGN NOW
You'd like a design that can't be created in the 3D Designer? Than take advantage of our Special Design Service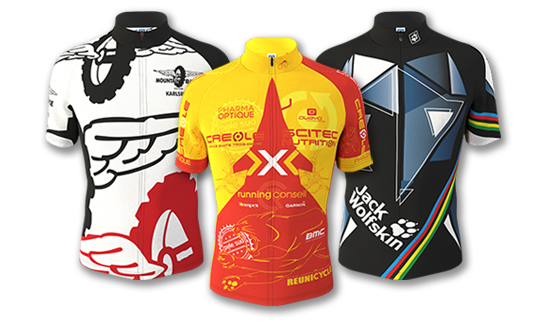 Custom templates
Would you like to order a special design that can't be created using our 3D Designer?
Then use our Special Design Service