10.03.2023
Very satisfied with ordering process and quality of running shirts. Good range of design templates and possibility to add our company colours. Friendly and efficient customer service.
07.03.2023
Top quality materials, great design, superb service and support answering questions. Highly recommended 10 out of 10
28.02.2023
Fantastic! Platform had a lot of customization, was easy to use, and their design check was quick. Everything arrived on time and looked great.
24.02.2023
Product came out perfect!!!
21.02.2023
quick and prompt reply on any questions by *** all the time.
20.02.2023
Smooth process throughout. Appreciate the designer and the check service.
18.02.2023
Quick and reliable service, very helpful support, quality product
13.02.2023
nothing need to be improved excellent service fantastic product.
10.02.2023
Everything was great besides maybe just a little long on the turn around time but I Imagine you all just have a lot of orders to fulfill
Interested in more feedback and evaluations?!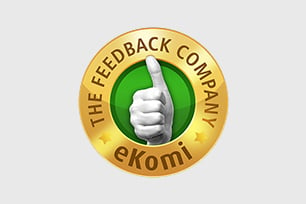 About eKomi
eKomi's goal is to track authentic customer reviews of various products. They offer a unique platform where consumers speak to one another based on personal experiences, and thus helping consumers identify reputable online businesses. We have been reviewed by eKomi since 2011 and have no influence on the ratings and feedback provided by our customers. Our customer feedback speaks for itself.