03.03.2023
Owaya has quality products, and their custom design platform is super easy to use to make exactly the kind of sportswear you're looking for. I've ordered from them twice, and both times were a breeze!
23.02.2023
Jersy was made of upmost quality, will order more im sure!
22.02.2023
Everything turned out great! When I need more in the future I'll definitely be reordering from here.
18.02.2023
Great service! Would like to see some more designs to choose from.
08.02.2023
Services and products are professional grade and are definitely made to impress. 5 star business for sure. Can't wait to place my next order with them!
06.02.2023
i got jerseys and they came out absolutely incredible, and arrived nearly a week earlier than expected
02.02.2023
Everything from customer service to jersey detail has been great!
31.01.2023
Very good service, especially concerningn customization of my order, letting me upload my own vector file and such with no problem
31.01.2023
Everything was fantastic!
Interested in more feedback and evaluations?!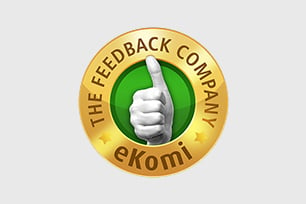 About eKomi
eKomi's goal is to track authentic customer reviews of various products. They offer a unique platform where consumers speak to one another based on personal experiences, and thus helping consumers identify reputable online businesses. We have been reviewed by eKomi since 2011 and have no influence on the ratings and feedback provided by our customers. Our customer feedback speaks for itself.