25.11.2022
Great design, easy to personalised. Fast delivery and they quality is fantastic. Size looks great but my son hasn't tried it yet due to it being a Christmas present
15.11.2022
If you hot more primary jerseys to work from that would be great
15.11.2022
Delighted with the shirts. The full process was seamless. Starting with the enjoyable 3D shirt creation design, to customer service for the completion and payment process. Will use again in future
14.11.2022
Very happy with the design creation options and the quality of the product we received, they also told us we we had overpaid and were due a refund which was fantastic
08.11.2022
Great service highly recommend good quality product will be ordering again. Only thing I would maybe say is quicker delivery time but not a issue but I will be ordering more shirts very soon
07.11.2022
I am really happy with the service, I order only one shirt and an employee took the time to make sure my order was to my liking, really impress ...I plan to order other shirts...THANK YOU
27.10.2022
Truly enjoy this product. The quality is unmatched. Their service truly great.
21.10.2022
Brilliant service, brilliant product. Rerally unable to fault the level of service and product
26.09.2022
I had an excellent experience with Owayo from start to finish. The customer service was exceptional (shoutout ***) and the end product was a huge hit. I wouldn't hesitate to recommend or use again.
Interested in more feedback and evaluations?!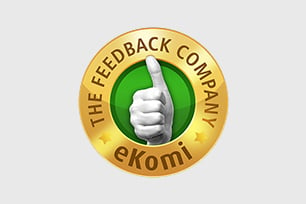 About eKomi
eKomi's goal is to track authentic customer reviews of various products. They offer a unique platform where consumers speak to one another based on personal experiences, and thus helping consumers identify reputable online businesses. We have been reviewed by eKomi since 2011 and have no influence on the ratings and feedback provided by our customers. Our customer feedback speaks for itself.